1. Clive Owen – Okay, I'm more than a little crushy on Clive so he's made his way into two heroes so far (and a few heroines too, heh). He's…so masculine and hard and very alpha. I love that.

2. Ryan Reynolds – He's my inspiration for Kael from Vengeance Due only Kael has platinum blond hair.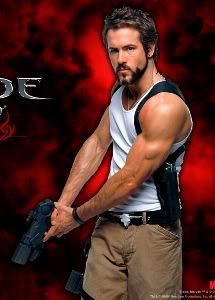 3. Dominic Purcell – He's who I see when I close my eyes and think about the hero in Bound By Magic and also in Battlefront – not surprising that both these men are very, very dominant and both books have D/s storylines.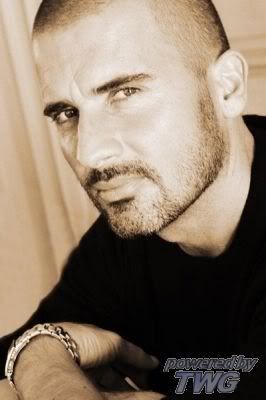 4. Keith Hamilton Cobb – Nate came from an amalgam of Keith Hamilton Cobb and Gary Dourdan (his eyes!) I love keith's dreds (although he's cut them off now and still looks very fetching)

5. Gerard Butler – When I wrote Tri Mates Gabe Murphy was a joint creation between my husband and Gerard (oh man, now THAT is a sandwich, whoo!)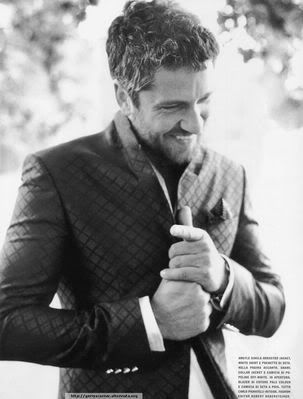 6. Patrick Dempsey – speaking of Tri Mates – Nick, mmm, Nick. He's suave, debonair and smooth as well as sexy. It's no secret I likey the men with dark hair and eyes. Patrick here totally reminds me of Nick.

7. Jason Statham. Oh Jason, you're so very, very very bad. I love that in a man. Sigh. Card Leviathan from Threat of Darkness is Jason's kind of bad.

8. Fredrik Ljungberg – Yeah, so there's a theme – tight, hard bodies and I like the shaved head thing too. Fredrik's an athlete so he works with his body. Marc Chase (only Marc has lots of hair) is a lot like Fredrik.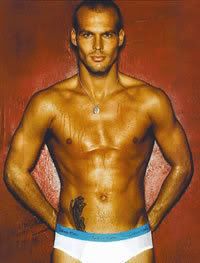 9. Mark Valley – Mmm! Small town sort of good looks. Broad shoulders – he plays a lot of cop roles and it works for a reason. Mark totally makes me think of Shane Chase.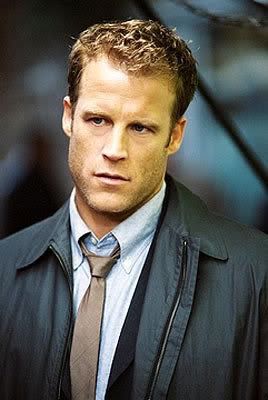 10. Keith Urban – seriously, this is how shallow I am – I never thought I was much for country music until I happened past a video from Keith's Golden Road. I bought the CD shortly after and I have to admit I do love his music – almost as much as I like looking at him. Keith is Jude from Second Chances – it's not hard for me to think about Keith tying me up, nope, not at all.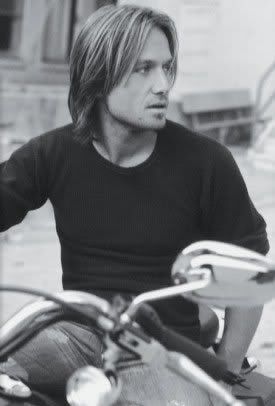 11. Brad Pitt – the thing about Brad Pitt is that I don't normally go for blond men. In fact, I used to think, upon hearing his name, eh, he's okay. And then I see him onscreen and he always blows me away and makes me tingly. So I've given in and I send him crushy goodness with no flavor of stalkerishness. Still – he's Matt Chase. Yep, Matt's a bit more bulked up, he's a firefighter after all, but he's got Matt's attitude and sexy demeanor.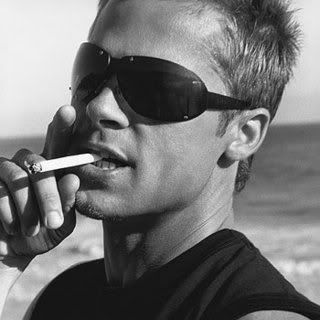 12. Julian McMahon – oh my. My, my, my. I do love it when the dirty bad boy can dress up and look suave but the dirty bad boy is still there, just waiting to be unleashed. Nash from Stripped is that kind of dirty bad boy. Happy sigh. He can wear a Prada suit but still bend you over the hood of his car in three seconds flat. Whoo!

13. Viggo Mortensen – speaking of dirty bad boys, oh man! I know the exact scene on the Fellowship of the Ring DVD where he first makes an appearance. How could that broody air of mystery not give way to ideas for heroes in romance novels? Lex from Enforcer has a lot of those elements, Con from Touch of Fae, Shane from Taking Chase, Ben from Enclave – mmmm!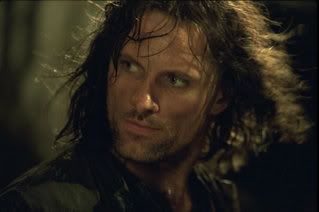 Get the Thursday Thirteen code here!