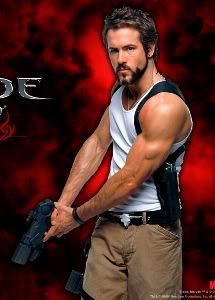 This is the face that's greeted me each night when I opened my laptop to work on Dark Justice. Kael Gardener, vampire hunter is the hero. He's muscly like this, tough, wounded. His hair is white blond though and he's older. Ryan here makes me feel all naughty because he looks a wee bit young.
But I replaced my desktop because I finished Dark Justice last night. Yes, I put the last touches on it and it's done! I'll start edits tonight but with a new picture on my desktop and some new tunes on my iPod.
I'm very very pleased with how it turned out and I can't wait to introduce you to Simone and Kael's story in the next installment of the Witches Knot saga!